We Use Advanced Tools and Sedation
to Make Your Dental Implant Procedure Comfortable
The idea of oral surgery can be scary for many patients. Dr. Todd Fincher and his talented team are dedicated to making every patient feel safe at our office. To help you feel at ease, we will guide you through every step of your dental implant procedure, from preparatory treatments to the attachment of your permanent restoration.
Because our Greenwood, MS, and Greenville practice locations are equipped with the latest technology and state-of-the-art amenities, we are able to perform most implant surgeries on-site. In other cases, we may refer you to a trusted outside periodontist.
Dr. Fincher Describes
the Dental Implant Procedure
Preparing for Surgery
Before dental implant surgery, you may have to undergo certain preparatory procedures first, such as:
Tooth Extraction: If you have not yet lost the tooth that needs to be replaced, we can perform extractions on-site. We will also perform socket preservation to prepare the site for dental implants.
Bone Graft: If you lack bone in your jaw due to trauma, prolonged tooth loss, or gum disease, we can perform bone augmentation on-site.
Sinus Lift: If you do not have enough jawbone tissue in your upper jaw to support implants or have collapsed sinuses, we can refer you to a trusted periodontist who can perform a sinus lift.
Most of these procedures take a few months to heal from before you are ready to undergo dental implant surgery. In the months leading up to your surgery, it is important that you:
Do not smoke, because smoking can impair your body's healing ability
Maintain good oral health by brushing and flossing every day
Control your glucose levels if you are a diabetic patient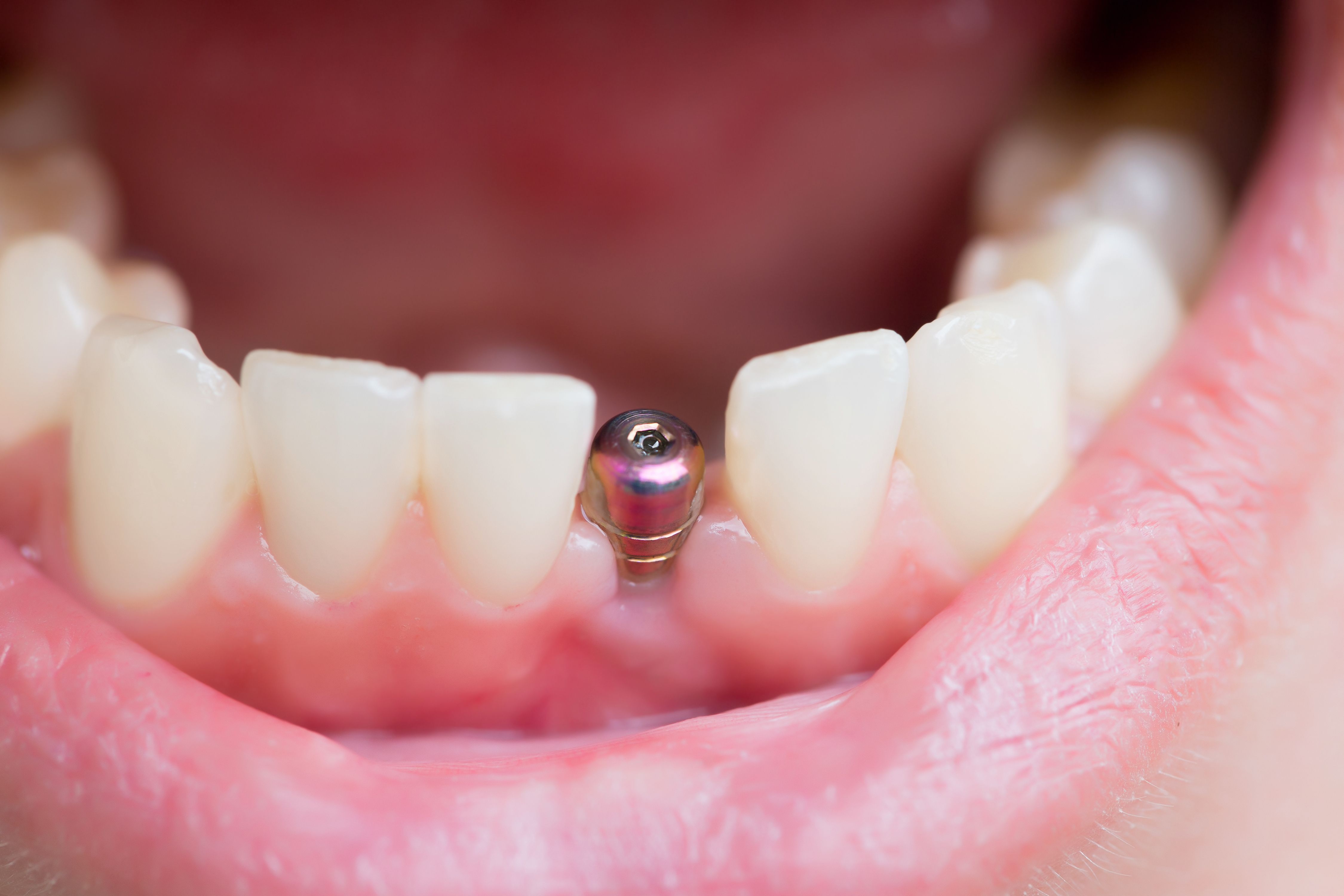 On the Day of Treatment
Our practice is fully equipped to handle every step of your surgery on-site. Implant surgery is an outpatient procedure, meaning you can go home on the same day of treatment.
Helping You Relax
When you arrive at our office, we will prepare you for surgery by placing you under intravenous (IV) conscious sedation. Dr. Fincher works with a trusted nurse anesthetist to perform sedation with Propofol, which has virtually no side effects and a rapid recovery compared to traditional intravenous general anesthesia. Once you are comfortably sedated, we can begin the procedure.
Placing Your Implants
Dr. Fincher will begin the procedure by creating small incisions in your gums where your implants will go. Because we use surgical guides and advanced imaging to plan implant placement, this can usually be done faster and more conservatively than ever before.
Dr. Fincher will then place the implants into your jawbone and suture the gum tissue back in place. The length of your dental implant surgery will depend on how many implants you are receiving. However, most surgeries can be completed in a few hours.
Sending You Home
Before you return home with a loved one or friend, we will give you detailed postoperative instructions and instruct you on how to care for your implants in the coming days. For patients who receive All-on-4® treatment, we will provide temporary, same-day restorations to wear home.
Our team is...able to perform most dental implant surgeries and preparatory procedures onsite, giving you the convenience of receiving your whole treatment under one roof.
Promoting a Healthy Recovery
In the days following your procedure, it is important that you:
Take any medications prescribed by Dr. Fincher
Stay hydrated
Do not brush the area around the implants
Do not smoke
Following the instructions provided by Dr. Fincher will help ensure the long-term success of your implants. In most cases, patients are healed from implant surgery in four to six months.
Receiving Abutments and Restoration
Once your implants are fully healed, you will come back to our office to receive your abutments during a second minor surgical procedure. We make custom abutments for most patients, which promote the most comfortable and aesthetic fit. Once the implant site has healed from abutment attachment, you can receive your permanent implant-supported crowns, bridges, or dentures.
Learn More About the Procedure
Our team is happy to answer your questions about the dental implant treatment process. We are able to perform most dental implant surgeries and preparatory procedures onsite, giving you the convenience of receiving your whole treatment under one roof. To learn more about the procedure or types of dental implants, call our practice at (662) 453-1708 or schedule your consultation online.